Agape Pastor, Dotun Adejumo bags Youth Development Award By Olanrewaju Ayo In recognition of his outstanding contributions to youth development
Agape Pastor, Dotun Adejumo bags Youth Development Award
By Olanrewaju Ayo
In recognition of his outstanding contributions to youth development and empowerment, Pastor Dotun Adejumo, the youth Pastor of Agape Christian Ministries, will be honored with the prestigious Youth Development Award by the Chronicle Magazine.
The Award ceremony will take place at the grand 10th Anniversary and Award event on Sunday, August 27th, 2023, at the elegant Sunbeth Hotel in Akure.
The event which will be graced by an array of esteemed guests and dignitaries, will be centered around the theme, "The Growing Phenomenon of Money Rituals: Motivated Killings in Nigeria – An Empirical Investigation into the Factors Responsible." This crucial societal issue will serve as a backdrop for discussions and reflections during the celebration.
Mr. Zadok Akintoye, a renowned Public Analyst, will deliver an insightful address as the event's Guest Speaker, shedding light on the intricate dynamics surrounding the theme. The occasion will be chaired by Bar. D I Kekemeke, the APC National Vice Chairman for the Southwest region, other distinguished figures will be Hon (Princess) Oladunni Odu, SSG of Ondo State; Hon Abiola Makinde, representing Ondo East/South in the National Assembly; and His Excellency Lucky Ayedatiwa, the Acting Governor of Ondo State.
As part of the momentous event, the Youth Development Award will be bestowed on Pastor Dotun Adejumo, whose unwavering dedication to nurturing and empowering the youth has made a significant impact in the state and beyond. Through his role as the youth Pastor at Agape Christian Ministries, Pastor Dotun Adejumo has tirelessly worked to inspire and guide young individuals towards achieving their fullest potential.
The ceremony will not only be a celebration of Chronicle Magazine's remarkable decade of impactful journalism but also an opportunity to recognize those who are making positive changes in society. Pastor Dotun Adejumo's recognition as a recipient of the Youth Development Award reflects his commitment to uplifting the youth and fostering a brighter future for the nation.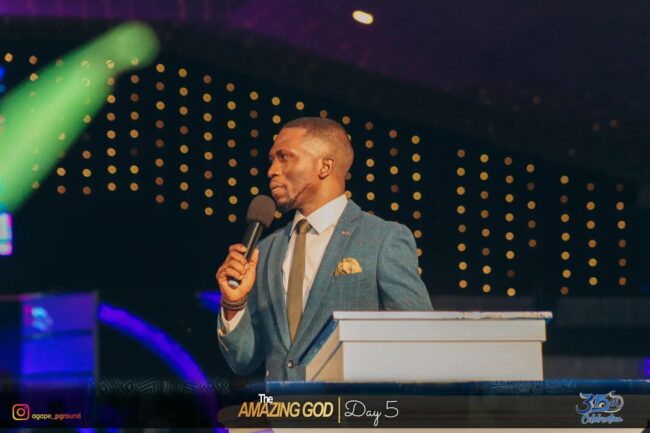 As Chronicle Magazine enters a new era of journalistic excellence and societal engagement, this celebration served as a testament to the power of collective efforts and the dedication of individuals like Pastor Dotun Adejumo, whose contributions are driving positive change in the lives of young people across the nation.