Ogundare Congratulates Olukaro on Coronation PRESS RELEASE 5/10/2023 CELEBRATING THE CORONATION OF KABIYESI OBA ENGR JOSHUA ADEBIMPE
Ogundare Congratulates Olukaro on Coronation
PRESS RELEASE
5/10/2023
CELEBRATING THE CORONATION OF KABIYESI OBA ENGR JOSHUA ADEBIMPE ASUNBO AS OLUKARO OF IKARO
I extend my warmest congratulations to Kabiyesi Oba Engr Joshua Adebimpe Asunbo on the joyous occasion of your coronation and installation as the revered Olukaro of Ikaro. This momentous event marks not only a personal achievement but also a significant milestone for the entire community, a moment to celebrate tradition, culture, and the continuity of strong leadership.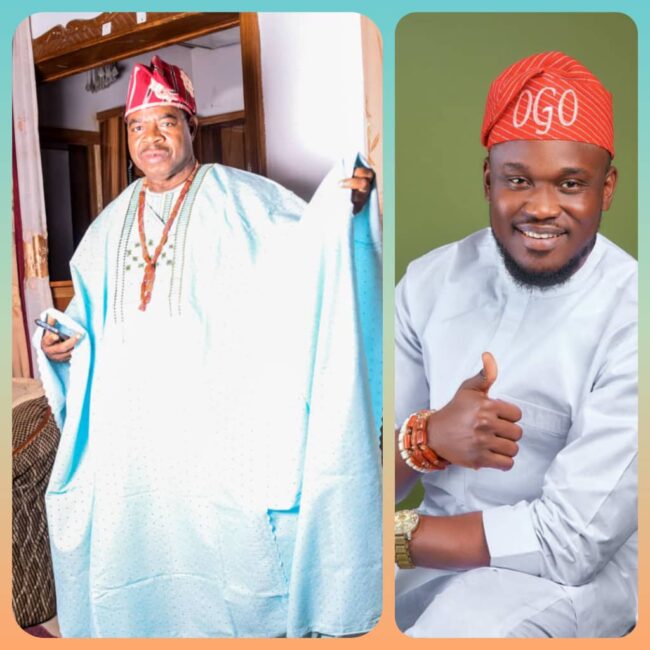 Your ascension to the esteemed throne is a testament to your dedication, wisdom, and commitment to the well-being of the people of Ikaro. As you take on the mantle of leadership, I have full confidence that your reign will bring prosperity, unity, and continued progress to the community. May your tenure be marked by peace, development, and the preservation of the rich cultural heritage of Ikaro.
To the resilient and vibrant people of Ikaro in Ose local government of Ondo state, I extend heartfelt greetings on this historic occasion. The coronation of Kabiyesi Oba Engr Joshua Adebimpe Asunbo signifies a new chapter in the history of Ikaro, and I encourage everyone to rally around our traditional ruler, working hand in hand to build a stronger, more prosperous community.
As we celebrate this remarkable event, let it be a reminder of the strength that lies in our unity and the importance of preserving our cultural identity. I wish Kabiyesi and the entire community of Ikaro joy, prosperity, and enduring peace as you embark on this exciting journey together.
Once again, congratulations Kabiyesi Oba Engr Joshua Adebimpe Asunbo, Olukaro of Ikaro!
Warm regards,
E- Signed:
Oluwaseyi Gabriel Ogundare (OGO)